Jewelry designer and crystal healer Merle O'Grady turns healing stones into jewelry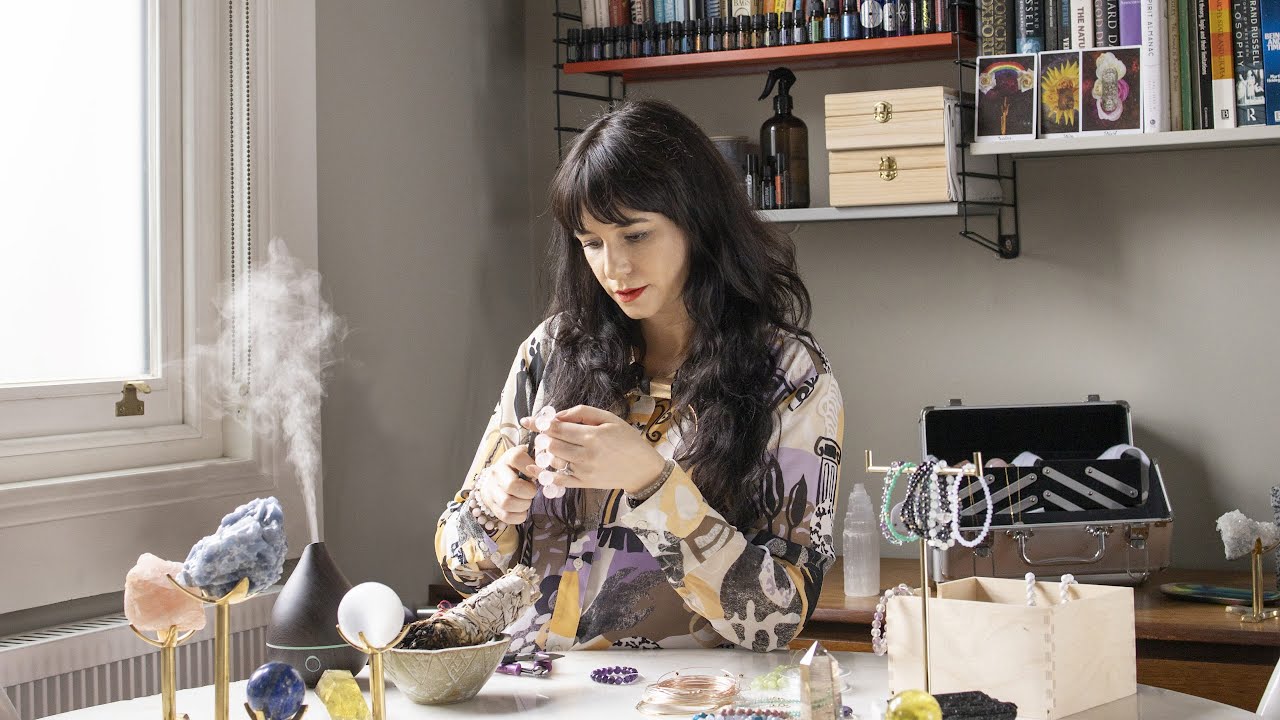 In the annual issue of IMAGE, Melanie Morris meets jewelry designer and crystal healer Merle O'Grady to find a woman who has put a very fashionable spin on the ancient practice.
Last fall (September 2019) I attended the first anniversary of Reformation, a state-of-the-art yoga and Pilates studio in Dublin 4. We celebrated the success of founders Annie Kirwan and Lee Tracey with vegan treats and a sound bath (meditation with gongs)… all very Goop. We were also given a great goodie bag on departure, and that's where I found the little black velvet bag containing a shimmering piece of rock – pyrite – and a card from someone I knew as a highly successful Irish jewelry designer, who has since become a crystal healer.
Merle O'Grady is a very cool little person with a distinct sense of style. She speaks softly with bright eyes and a penchant for pretty patterned midi dresses and chunky necklaces. The latter refers to her initial career as a successful jewelery designer in Ireland and then for ten years in the UK. In fact, she was in such high demand, working from her flat in London Bridge, that at one point her email account was suspended amid suspicions she was dealing drugs. In fact, she gave away huge volumes of unique pieces to stylists and celebrities for red carpet events.
Merle could have continued in London, expanding her successful career, but she wanted to return home to Ireland. So she took a huge gamble and moved back to Dublin, leaving her then-boyfriend behind. Luckily, the story has a happy ending: Matt followed Merle, they bought a cabin in Donnybrook, and soon after, Vega (now five years old) appeared. "I did the typical Irish salmon thing and came home to breed." As Merle juggled her new life and the demands of a particularly active little girl, the crazy hours she had spent making jewelry were no longer possible. In truth, she was exhausted. "I thought I was doing everything I had to do to be successful, but in fact I was burning myself out."
By the time Vega was one year old, Merle was exhausted from postnatal depression and decided things had to change. She sought help through counseling and devoted more time to herself and her creativity, and this is where her interest in all things mystical and spiritual emerged. "I had to believe in something bigger than myself to get out of the hole I was in." And hence the discovery of crystals and mystical things, which became a portal to a whole new world and, Merle found, a kinder way of thinking about herself – less on the linear success model and more holistic. .
Already familiar with crystal stones through her jewelry making, Merle studied online with Kate Mantello at Australia-based Evolve Healing. "I loved Kate's unique and very active crystal healing technique, involving lots of movement and directing the energy using quartz wands with crystals in place on the body. I've spent months doing case studies and learning everything from elixirs to grids, but ultimately building your own relationship with the crystals is where the magic lies – just introduce one into your life, meditate with it, put it under your pillow, keep it in your bra or pocket.
"I'm always so inspired and uplifted by my beautiful astrology teachers (and crystal lovers) Brandon Alter and Angel Lopez aka The Spiritual Gayz (@thespiritualgayz) and Tarot Goddess Melinda Lee Holm (@melindaleeholm). love the beautiful mineral and breath meditations by artist Lauren Spencer King (@fields_of_study), and I really admire Colleen McCann (@style_rituals) for merging her background as a fashion designer with modern shamanism and the wisdom of crystal.
Before you start thinking this is all very LA, you're right. Merle's favorite crystal store, @spellboundsky is right on Santa Monica Boulevard. "I absolutely fell in love with LA. It felt like being both Dorothy in Oz and coming home at the same time. Back in Ireland, Merle loves Amy @empressandstar for weekly readings and a monthly reiki circle.
"I've realized that you really don't need a lot of crystals – intent is everything. Although they're becoming more and more popular, it's important to be really aware to buy lots and not working with them or connecting with them.A single piece of Clear Quartz can be an absolute workaholic for you when you really intend.Crystals are not a magic panacea, but they are a tool really powerful to help shift your energy – perhaps to help you feel confident as you move in a new direction, or to support and comfort you when you're going through really tough times. helping people feel like they can easily integrate them into their lives is a joy.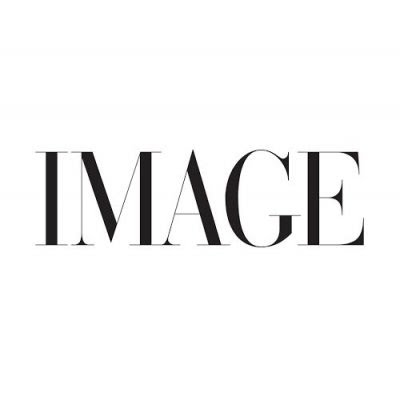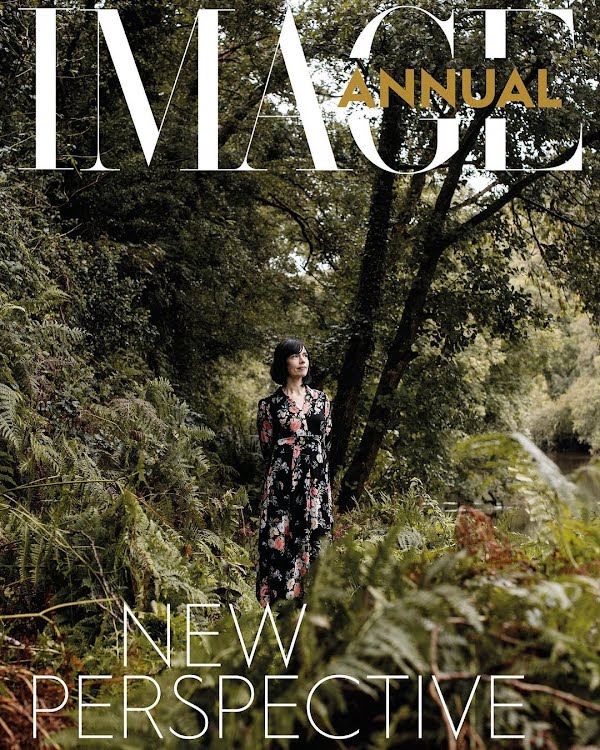 Photography by Anthony Woods.
This article originally appeared in the annual issue of IMAGE.